Contact
Mailing address:     10821 Red Run Blvd. # 1591
                               Owings Mills, Maryland 21117, USA
Email Address:        info@titseminary.org
Website:                  www.titseminary.org             
Trinity International Theological Seminary is a non-profit, tuition free, online seminary whose resources are limited. As such, we are currently unable to take incoming phone calls. We encourage you to review our website and Frequently Asked Questions (FAQs) first, before contacting us. If you have any questions, please email us at

info@titseminary.org

and we'll get back to you via email as quickly as possible. Students must have regular access to internet and email address to enroll in our programs.
The online campus is open to students 24 hours a day, 7 days a week.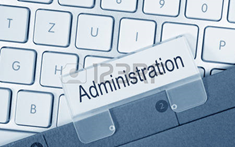 Administration:
President:  Dr. Ambrose E. Edebe, D.Min., Ph.D, DD.
Dr. Robbin Anderson, D.Min
Rev. Dorothy Brown, M.Div.
Dr. Christopher Campbell, D.Min.
Dr. John Green, Ph.D
Rev. James Harry, MTh.
Dr. Mercy Williams , Ed.D
Rev. Moses Lazarus, M.Div.